Megan Trapletti
Salt Lake City, Utah
801-278-2829 (main)
603-439-6767 (fax)
mtrapletti@ringlerassociates.com
Monique Dean mdean@ringlerassociates.com
603-439-6769 (direct)
---
FROM MY DESK:

Selling with a Structured Installment Sale
Dear Colleague,
Time to sell your practice or other small business? If you are thinking about selling on an installment contract – a common practice for many small business owners – you take on risk by acting as the creditor. In structured installment sales, the buyer enters into an assignment through an assignment company, such as a highly rated insurance company. The assignment company takes over payments in the buyer's stead with a guaranteed insurance or annuity contract. There are also tax benefits when accepting payments over time. We can help you weigh your options with a structured installment sale.
THERE'S MORE.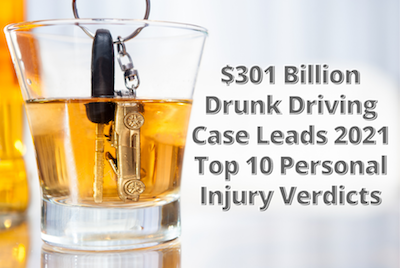 Big pharma, tobacco giants, automakers, and pesticide companies have often appeared as defendants in our annual roundup of the nation's top 10 personal injury verdicts. That trend was interrupted in 2021 as four of the top five blockbuster verdicts in 2021 were awarded to plaintiffs in motor vehicle crashes, including $301 billion in a drunk driving case.
Time again for our annual report on the notable outcomes and tragic stories behind the nation's largest personal injury verdicts.
---
The NEW Ringler Radio DOUBLEHEADER
★ The Decision to Defer Attorney Fees - NOW Playing
★ Understanding Mediation - NOW Playing

Settlements & Solutions Blog
Financial Stability, Prosperity, and Peace of Mind
Settlement Strategies
Shooting Victim Plans for New Treatments
What They're Saying About Ringler
Lawyers, Mediators, Insurance Pros, and Advocates