Corporate Office
27422 Aliso Creek Road, #200
Aliso Viejo, CA 92656
949-296-9000
---
FROM MY DESK:

3 Reasons to Fund an SNT with a Structure
Dear Colleague,
Funding a Special Needs Trust with a structured settlement provides three primary benefits:

1) Trusts may be subject to high tax rates, so it often makes sense to feed the trust systematically as opposed to placing 100% of the settlement in trust right away.

2) People with Special Needs Trusts generally have lifetime needs. Lifetime annuities guarantee the money won't run out due to poor investment results, dissipation, etc.

3) Trust assets are generally subject to ongoing asset management and/or trustee fees. Much like avoiding excessive taxation, feeding the trust can reduce these costs.
THERE'S MORE.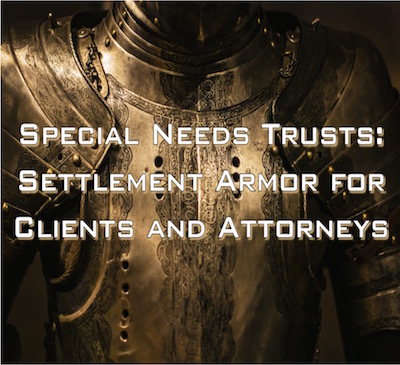 Photo by Nik Shuliahin on Unsplash
Did you know that Medicaid will pay up to 283 hours of in-home caregiving support in most states, saving an injured person approximately $67,000 a year based on the national average cost of homemaker services? And that's just one example of a public benefit that can be protected by wielding a Special Needs Trust (SNT) at settlement for those who qualify.
Now recent policy changes make SNTs even more attractive, but the challenge is to know what's at stake, who is eligible and when to don the SNT armor!
---
Ringler Radio TRIPLE Feature
Legal Technology and Settlement Planning

Product Liability and Defective 3M Earplugs

Professional Administration and Structures
Settlement Strategies
SNT Stretches Settlement Dollars in Tragic Case