Medicare Involvement in Settlements
Will Continue to Grow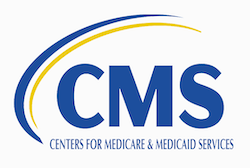 An estimated 25% of the population will become Medicare eligible by 2030.
Ever since the 1980 passage of the Secondary Payer Act, Medicare has become involved in an increasing number of settlements. One reason is demographics: As the baby-boomer wave turns 65, many more people become Medicare beneficiaries. By 2030, an estimated 25% of the population will be Medicare eligible, up from 19% today.
Another reason is regulatory. The Secondary Payer Act makes Medicare last in line to pay medicals when overlapping coverages are available. Thus, during settlement negotiations involving a Medicare beneficiary, all parties – the insurance company or other primary payer, the plaintiff attorney, and the injured person – must "consider and protect Medicare's interests" by reimbursing the government for treatment that should have been covered by insurance.
That same obligation to Medicare also extends to future covered medicals, addressed during settlement by creating a fund called a Medicare Set-Aside (MSA) to pay those expenses. MSA's have been standard practice in workers' compensation settlements, but not liability cases. That may change, however, and very soon (more on that in a minute).
Proposed Updates to Medicare Requirements
Since Medicare was established in 1965 by President Lyndon Johnson, the only real constant for the massive government health care program has been change. And 2021-2022 appears to continue this trend, especially for the settlement community. Here's a rundown on the latest developments:
In February 2021, the Centers for Medicare and Medicaid Service (CMS) proposed significant monetary penalties for primary payers – insurance companies, TPAs, or self-insureds – that violate the new reporting rules set out in a 70-page document. How significant?: a minimum of $30,000 per claim! At issue are discrepancies in the mandatory quarterly reporting Medicare requires of these entities on settlements that involve Medicare beneficiaries.


Previously there was some question as to whether the 1980 Secondary Payer Act covered beneficiaries in Medicare advantage plans. With passage by Congress of

The PAID Act

in late 2020, that ambiguity is gone and Medicare must be reimbursed for covered services in advantage plans just as it is in the federal plan. This is certainly no minor consideration as, according to the Kaiser Foundation,

around 40%

of all Medicare recipients choose a Medicare Advantage plan. And that number is growing.

The primary thrust of the legislation directed CMS to beef up its database so that payors can more easily identify which injury claimants are covered by advantage and prescription drug plans. Taken together, these changes will mean more settlements with liens for covered services provided through a Medicare advantage plan.


Rumblings from CMS have long indicated that Medicare Set-Asides will eventually be required for liability settlements as they are now for workers' compensation cases. That rumbling grew louder in 2021, with CMS saying they would issue proposed rules on future medicals in October. Well, October came and went, as did previously announced rulemaking in 2019, twice in 2020, and earlier this year in March. Now CMS is saying it will issue its notice of proposed rulemaking in February 2022. Thus, the moving target!

What is clear to all those watching these developments at CMS is that rules are coming and will most likely address Liability Medicare Set-Asides (LMSA's) requirements. Like workers' comp settlements, everyone involved in a personal injury settlement, from payor to injured party to plaintiff attorney, will be required to protect Medicare's current and future interests. And that will most certainly be a game-changer for settlement planning and negotiations in liability cases.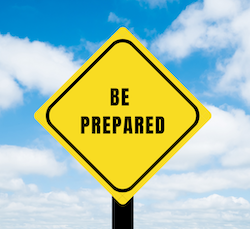 Don't Let Medicare Derail Your Settlement
Over the years, we've seen a lot of settlements derailed by Medicare. Typically it involves surprise when numbers for the Medicare lien and/or MSA are much higher than expected. This can be particularly challenging if this information comes late in settlement negotiations. Mistakes made in Medicare payment and filing requirements can also come back to haunt a settlement.
Your Ringler consultant is ready for all the possible twists and turns Medicare might throw your way. Together with our industry-leading partners in MSA administration, we stay on top of all the latest regulations, technology, and information you need for a successful settlement. And that includes showing you how a structured settlement can help fund an MSA.
Don't hesitate to contact us today for more information!