Prospecting the Social Media Gold Rush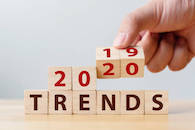 Using social media still challenges many professionals.
Understanding and utilizing social media in professional marketing is critical today given that nearly every American is connected to at least one (and often several) social media networks. Ponder these metrics:
79% of Americans have at least one social media profile, which translates into 244 million people.

48% of baby boomers, 77.5 percent of Gen Xers and 90.4% of millennials (you can see where this is going) are ACTIVE social media users, averaging three hours per day on social networks and messaging.

54% of digital citizens use social media to research products and services, while 71% of those who have a positive experience on social media are likely to recommend the brand to friends and family.
No wonder there is such a big fuss in marketing circles over the use of social media in business and practice development. Yet, in a recent study by Hootsuite, a leading social media content management company, more than half of business respondents said they struggle to use social media effectively. And 58% said they find it difficult to evaluate the effectiveness of their social media investments.

We think those numbers might be even higher among settlement professionals, which is why we want to hear from you (see survey link below).
Lessons for Professionals to Succeed in Social Media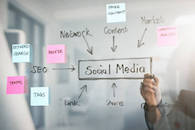 Social media success requires personal commitment.
Here's what we've learned and what several leading practitioners* say about successful social media marketing for professionals:
Lesson 1: Silver Bullets Only Work on Werewolves
The hype that surrounds social media often leads many to think that it is a marketing silver bullet that will generate immediate results with minimal personal effort. That belies the essence of the "social" in "social media," which really should be seen as a way for professionals to accelerate what they already do naturally to build an offline referral network with engagement and trust. Main Takeaway: Results require dedicated time and resources.
Lesson 2: The "Give to Get" Principle
Let's face it: Most people are focused on themselves and how to overcome the challenges they face in their personal and business lives. If you barge onto any social platform and lead with the big sell first rather than listening for ways you can provide useful information and show you care, the result will be crickets … or worse. Main Takeaway: Add value before you ask.
Lesson 3: Be Real, Why Don't You
Social media authenticity is often the biggest lift for litigation professionals. "Keeping your distance" is considered an unwritten rule of corporate/client/claimant confidentiality and central to the professional mystique.

But H2H – human-to-human – social media works best to cement online relationships and attract new followers. Again, most of us do this already when we network, sharing small talk about everything from our favorite sports team to our golf handicap. Main Takeaway: Authenticity deepens trust and creates opportunity.
It's easy to get dazzled by the techno-wizardry.
Which Platforms
Are Right for You?
When talking social media, it's easy to get distracted by the latest techno-wizardry surrounding various social media platforms. Two challenges here: First, the how-tos in and of themselves are often a barrier to entry for many of us not born in the digital age. Second, it doesn't matter how tech-savvy you are if you don't follow the lessons outlined above.

But since you've come this far and are considering the dizzying number of platforms out there, it's important to understand that each has a unique orientation that may or may not fit your marketing goals. Here's a quick summary:
Facebook, the King Kong of Social
Facebook remains the most widely used social platform on the planet, with 68% of U.S. adults reporting they are users. And while many professionals might see Facebook as too informal, the introduction of pages designed specifically for businesses and data-driven advertising tools are a marketing game changer.

LinkedIn, Unabashedly All About Professionals
Unlike most other social media platforms, LinkedIn was designed as a business networking tool right from day one. Over the years, they've added a slew of tools to help professionals find, connect and engage business contacts. This now includes a news feed and groups for regular dialogue with your professional and referral network.

Twitter, a Constant Stream of Online Consciousness
The frenzied pace of Twitter discourse still intimidates many professionals from effectively using this platform for business development. Once under the hood, however, dedicated users discover how easy it is to quickly create a following on Twitter versus other platforms like Facebook and Instagram. Built-ins like TweetDeck and Twitter Moments also help professionals organize the daily tweet chaos around specific clients, groups or issues.

Instagram, Today's Fastest Growing Platform
Now with 1 BILLION monthly users, Instagram vaulted to the front in 2019 as the fastest growing social media platform. While Facebook has more overall users, its rate of growth has stalled a bit recently, especially among younger demographics who have flocked to Instagram. Designed specifically to share images from a mobile device, Instagram was seen by many marketers as less business-friendly. But since Instagram was purchased by Facebook, personal accounts can be converted to business accounts with access to analytics and, of course, advertising.
Where Are You on Social Media for Business?
This 30,000-foot overview is just the preamble to a much more detailed discussion about how professionals, and especially those of us in the settlement profession, use (or don't use) social media. You've no doubt seen the tableau of social icons for many other platforms out there, including YouTube, Snapchat, Pinterest and many more. There is also a raft of advanced tools within each platform that further enrich the visitor brand experience, especially around video and live streaming.

Enough though for now, as we would like to end this discussion where we started: by asking you to tell us about your social media experience. Click here and take our two-minute survey. We'll share the results in our next newsletter. And we're raffling off gift cards for a free Starbucks. You might need the extra dose of caffeine to follow, like, connect, hashtag, post and otherwise navigate your way successfully along the social media highway!
* Mitch Jackson, trial lawyer and social media pioneer; Bob Burg, co-author of the "Go-Giver" book series; Kim Garst, Forbes Top 10 Social Media Power Influencers; Bryan Kramer, social business strategist; Joey Vitale, attorney and small business consultant; David Meerman Scott, author "The New Rules of Marketing & PR."