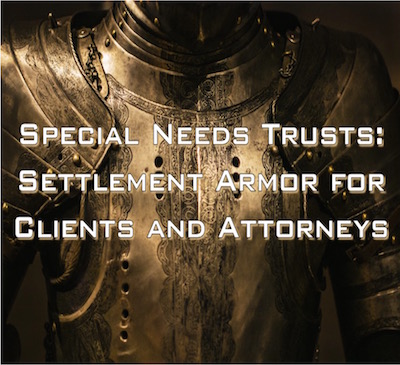 Photo by Nik Shuliahin on Unsplash
Did you know that Medicaid will pay up to 283 hours of in-home caregiving support in most states, saving an injured person approximately $67,000 a year based on the national average cost of homemaker services? And that's just one example of a public benefit that can be protected by wielding a Special Needs Trust (SNT) at settlement for those who qualify.
Now recent policy changes make SNTs even more attractive, but the challenge is to know what's at stake, who is eligible and when to don the SNT armor!