Cindy Chanley, CSSC
CChanley@RinglerAssociates.com
502-569-9339 (Office)
502-569-6280 (Fax)
---
Heartfelt Wishes For a Season of Joy

Dear Colleague,
With 2019 almost in the books, it is time to start thinking about all those New Year's resolutions for 2020. At the top of our list is another year of everybody-wins settlement planning, and helping you help people rebuild their lives after an unexpected tragedy.

In the meantime, we are deeply grateful for your trust in us and look forward with anticipation to working with you again in the near future.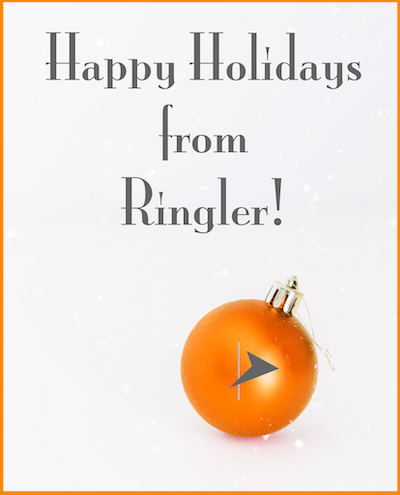 Be the holiday season "Cliff Clavin" at your family gatherings this year with these fun facts about many of our cherished traditions:
Do You Hear What I Hear?
As soon as Thanksgiving ends – and sometimes earlier – holiday music blasts joyfully from nearly every speaker possible. But where do some of those ubiquitous carols actually come from? Learn about the history of some of your favorite festive tunes.

Deck the Halls with Boughs of Holly
It's no secret that the colors of the season are usually red and green, but it wasn't always so! We have an illustration for a now-beloved beverage to thank for many of the American holiday decor themes we see today.

A True Mystery Gift
During World War II, the playing card company Bicycle teamed up with American and British intelligence to create a deck of cards that contained secret escape maps. These cards were then placed in Red Cross holiday parcels distributed to Allied prisoners of war.

And a Partridge in a Pear Tree
Since numbers are a part of our business, here's a question: How many presents would you receive from your true love if he or she followed the gift-giving guidance famously penned in The Twelve Days of Christmas? Find out here!
Our wish for you is a happy and safe holiday season, and all the best in the year to come.
---