Cindy Chanley, CSSC
CChanley@RinglerAssociates.com
502-569-9339 (Office)
502-569-6280 (Fax)
---
FROM MY DESK:

Who's Making Money Off My Settlement?
Dear Colleague,
As you know, a settlement doesn't just involve the injured party and legal counsel for both sides. Many people can be involved, including judges, guardians, accountants, settlement advisors, and more! Understandably an injured person may wonder how all of these people get paid – and, most important – if it comes out of their pocket. Another appropriate concern: Are the fees worth the value each party brings to the settlement table? Here to help you answer these common questions is our most recent "Settlements & Solutions" blog.
THERE'S MORE.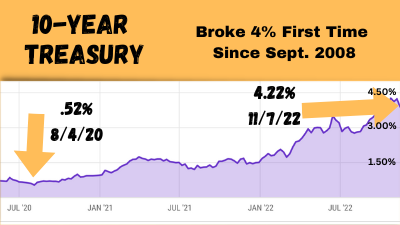 Rates Are Up. Way Up!
Structured settlements have always been tax-free, guaranteed, and customizable to fit the needs of any settlement plan. But did you know that the 10-year Treasury recently broke 4% for the first time since 2008? The difference in return qualifies as simply remarkable!
---
Suze Orman

LIVE
Structures: "Advantageous In Every Possible Way"
Settlement Strategies
Memorial Will Inspire Other Motivated Youth
The NEW Ringler Radio
Trends in Law Firms Part II
Settlements & Solutions Blog
Financial Stability, Prosperity, and Peace of Mind