Darren Jewett
8717 West 110th Street, Suite 155
Overland Park, KS 66210
(or)
PO Box 25805
Overland Park, KS 66225
Ph: 913-338-7111
Mo: 913-558-0810
---
FROM MY DESK:

Our Emphasis on Ethics
Dear Colleague,
Sometimes we are asked about ethical guidelines for professional settlement planners. As members of the National Structured Settlements Trade Association, we are guided by five key principles:

1) Integrity and fidelity
2) Competence
3) Fairness, Honesty and Due Care
4) Confidentiality
5) Professionalism

Business ethics is also taught at Ringler University during our annual meeting each year, as well as in the professional certifications many of us hold. In other words, our commitment to ethics is more than lip service here at Ringler!

THERE'S MORE.
Simplify Post-Settlement Challenges for Everyone at the Settlement Table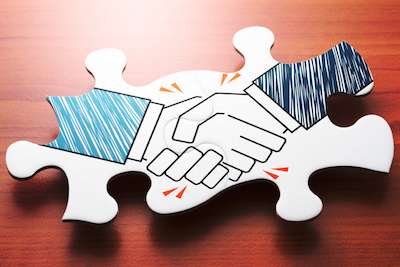 Settlement is an important milestone in any injury case, but it typically doesn't come with a Hollywood "The End" where everyone rides off happily into a classic Western sunset.
Injured people often require extensive medical care that can go on for years. Insurance carriers must manage continued financial exposure and administrative expense. Plaintiff attorneys, along with their staff, may face anxious calls from past clients and their families … or worst-case scenario… malpractice claims.
But there is a win-win-win solution to these post-settlement challenges. And we're about to tell you what it is!
---
Ringler Radio Double Feature
* Inside the Post-Settlement Process
* The Advantages of the Non-Qualified Assignment
Settlement Strategies
State Trooper Enjoys Post-Settlement Protection
What's Happening
Explaining Medicare, Medicaid Obligation